Is there anything more adorable than seeing your chubby cheeked little-one in a scary-cute Halloween Costume?! Not if you ask us! These adorable costumes are both funny and creative. They can be matched with your own outfit or costume, depending on how you're feeling day-of, or can hint at the developing personality in your little one. Plus, they're conveniently available just a click away to make your fully-specced-schedule a little less stressful. Get inspired and make your baby's first Halloween costume one to remember!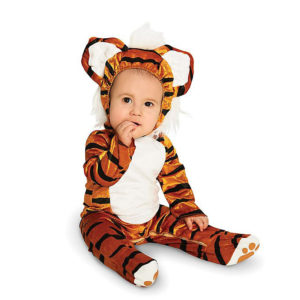 We love this tiny baby tiny Tiger costume that is great for costume pairing. It'll give plenty of dress-up options for the rest of the family, e.g. Winnie The Pooh, Christopher Robin or Piglet!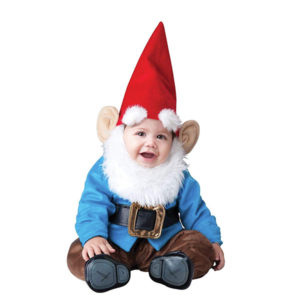 Does your infant sometimes remind you of an old soul? You'll get plenty of hilarious photo ops in this head-turning garden Gnome costume that comes complete with beard and all!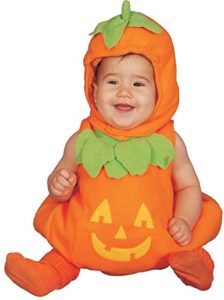 Who doesn't love a scary-cute pumpkin to get in the spirit of Halloween? This plush and cozy Jack-O-Lantern will keep your little one warm for chilly days outside trick or treating!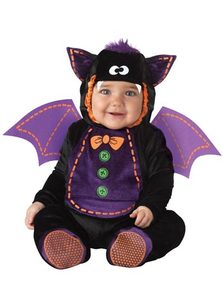 Transform your baby into a scary bat or vampire without fangs! We love this velvet, easy-to-wear jumpsuit that comes complete with a hood and detachable wings.