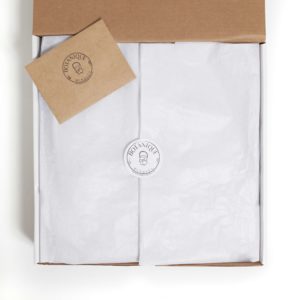 New moms have one of the hardest jobs in the world and are well-deserved of some self-love and care. The postpartum period can be overwhelming between healing, feedings and all the new responsibilities. Here are some of our favorite postpartum essentials to help ease new mamas into the fourth trimester.
A sleep mask: Good sleep is essential for recovery. We love Simply Organic Bamboo's sleep mask which helps to block out light for a peaceful rest.
Washable Nursing Pads: Our favorite is TL Care® Nursing Pads made with 100% organic cotton. Safe for baby, better for the environment, and since you can wash and reuse, better for your pocket!
Breast Therapy Packs: Cold to help relieve engorgement; Hot to help relieve plugged ducts and mastitis. We recommend Lansinoh TheraPearl 3-in-1 Breast Therapy Packs.
Nipple Cream: We choose Motherlove's best-selling organic nipple cream to soothe dry and cracked nursing nipples.
Sitz Bath for Vaginal Birth Recovery: To take care "down there" with herbal compresses during pregnancy or after childbirth. We pick Earth Mama Organics Herbal Sitz Bath.
Cream for Cesarean Birth Recovery: After a cesarean birth, you may need a cream to soothe irritated or scarred skin. We love Motherlove's C-Section Cream – created with gentle herbs to offer a cream that is soothing on the skin.
Hemorrhoid Cream: It happens to all moms. A hemorrhoid cream provides relief from the itching and swelling of hemorrhoids caused by pregnancy and labor. Our fave: Motherlove Rhoid Balm.
Firming Oil: To get mama's skin back to what it used to be pre-baby, we pick Erbaviva Organic Skin Care Firming Oil. It's nutrient-rich base of avocado and olive oils encourages cell regeneration and promotes skin elasticity.
Lactation Supplements: To help boost mama's breastmilk quality and quantity. We love Legendary Liquid Gold Lactation Supplements which contains a blend of powerful organic ingredients designed to optimize breast milk production.
Oats: Oats contain powerful galactagogues, which help promote lactation. Purely Elizabeth Oat Cups are a quick and easy option for new moms who have their hands full.
Lactation Bars: We love Oat Mama Complete Lactation Bars which are crafted with galactagogues, foods, and herbs traditionally used to support healthy lactation.
Mother's Milk Tea: Moms need all the help they can get with breast and bootle feeding. We find Traditional Medicinals Mother's Milk Tea most effective – with fennel, anise, coriander, fenugreek and blessed thistle to help boost lactation.
Canteen Bottle: Breast milk is more than 80% water! As such, a nursing mother needs about 16 cups per day of water, which can come from food, beverages and drinking water, to compensate for the extra water that is used to make milk. What's more, water is a vital element, not only for life, but also for optimum healing. Whether mama has had natural or cesarean birth, drinking sufficient water is crucial for healing from childbirth.
Contributed by Melody Moradi Ahadian, MS, RD, Founder of Botanique Bundles, an online gift shop that offers non-toxic, organic care packages for new moms. All recommended products above are included in their gift bundles!
Also visit their Instagram @botanique_bundles where you can view all of their products, and learn more about their founder Melody.