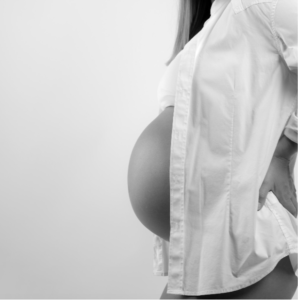 Students and patients of mine frequently ask if they should begin to get, or continue to receive, acupuncture when they become pregnant. Pregnancy in itself is a wellness, rather than an illness, and so I believe it really depends on the individual.
Acupuncture is an effective, drug-free and gentle option that can be used to address many of the discomforts that may crop up during pregnancy. Some women may choose to seek acupuncture only when they are experiencing physical symptoms and others enjoy regular treatments to help with relaxation and to receive support as they move through their pregnancy journey. Acupuncture treatments are generally painless and are safe and beneficial for both mother and baby.
During the first trimester acupuncture can be used to treat fatigue, headaches, morning sickness and a general sense of feeling "off." This is a time when many find having regular acupuncture to be immensely helpful at managing symptoms. I also find that having a comfortable, warm place to land, relax and unwind is just what my pregnant patients need during the early weeks of pregnancy when there is so much to process.
Many women feel great throughout the second trimester. Energy levels lift, a sense of increased wellness is common and, for many, a return to working out (many after a 12-week hiatus) feels amazing. For these women, acupuncture may not be necessary at all during the second trimester. For others, as the baby begins to grow and the body starts to change, swelling, heartburn, hemorrhoids and low back pain can begin to show up. Pregnancy related back pain and heartburn are two of the most common ailments that people seek acupuncture for and there are excellent outcomes for both!
With the arrival of the third trimester often comes increased physical discomfort. A combination of postural shifts, weight gain and increased elasticity of the ligaments can contribute to increased back and pelvic girdle pain. Acupuncture is a brilliant gentle and pharmaceutical free pain-reliever.
The use of moxa therapy is often recommended by ob/gyns and midwives for attempting to turn a breech baby. During moxa therapy, your acupuncturist will burn an herb near the pinky toe to encourage the baby to turn. While the treatment may seem bizarre to those unfamiliar with it, some studies have shown that it can be up to 67% effective. It's pretty amazing!
Beginning around week 35 of pregnancy, weekly to bi-weekly acupuncture treatments are recommended. The needles are used to soften and relax the muscles and ligaments surrounding the pelvis to help prepare the body for birth. These treatments, often referred to as birth prep, are incredibly effective at helping the baby to settle into a good position for birth and for cervical dilation. When the due date is approaching, specific acupuncture points are stimulated to gently start encouraging labor. While there is no guarantee, I often see patients have shorter and easier labors after receiving birth prep acupuncture.
After the baby has arrived, some women continue to seek support through acupuncture during the immediate postpartum period. The combination of acupuncture and herbs can be especially beneficial after birth to aid in nourishing the body, supporting milk supply, balancing hormones and helping with anxiety and depression that are all too common during the postpartum period. Home visits can be a wonderful gift for yourself or for any new mothers in your life!
Contributed by board certified and NYS licensed acupuncturist, birth doula, perinatal movement specialist and FPC instructor Jessica Parks.
If you are in NYC and are interested in learning more about how acupuncture can aid in your pregnancy wellness, feel free to email jessica@growingspacenyc.com or book a treatment online at growingspacenyc.com.
*Special offer: Just mention FPC to receive $50 off of your "Initial assessment and treatment" at Growing Space Acupuncture and Wellness in NYC!