FPC Method
The foundation to Fit Pregnancy Club is the Pump & Kegel®
A vital activation of the core and pelvic floor that initiates every class and continues throughout. Our mission is for you to become familiar with these parts of your body, strengthen them, and activate or turn them off as you need throughout your motherhood journey.

The core and pelvic floor are your secret weapon for pushing and expanding during labor, and so much more.
#PumpAndKegel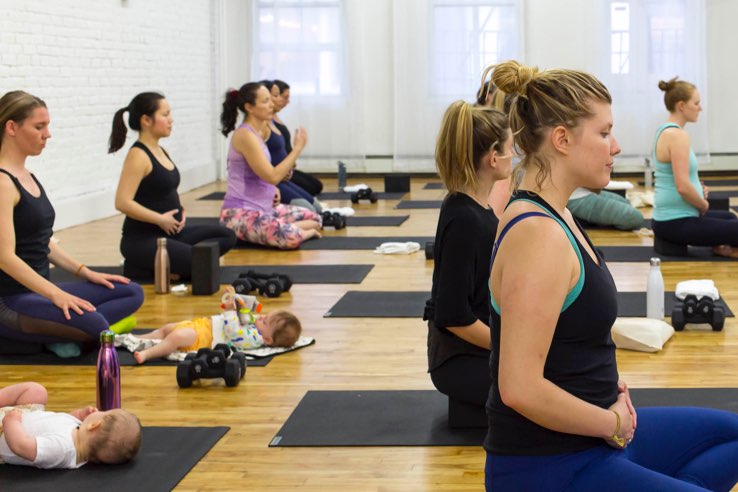 Our classes are developed specifically for pregnancy and postpartum. They are music-driven, strength-cardio exercises using 8lb, 5lb, and 2lb weights. In order to keep you completely safe we incorporate the inner core unit (cue the Pump & Kegel) in everything we do.

Pre-crawling babies are welcome in all classes!
Plans & Pricing
Single Live Streaming Class — $15
Unlimited Live Streaming — $60
Monthly FPC Anywhere — $19.99/month
Quarterly FPC Anywhere — $50/three months
9-Month FPC Anywhere — $159.99/nine months
Prenatal Express + Signature
10 to 45 minutes of low impact and high intensity cardio-strength exercises for full body strengthening, toning and stretching.
Finish pregnancy stronger than you started.
This full body workout is developed specifically for women that are working out while pregnant. We will make sure you (safely) step out of the class seriously sweaty, with more strength, a deeper understanding of your core and pelvic floor and more energy to get you through the rest of your pregnancy.
Postpartum Recovery*
5 to 20 minute rehabilitative exercises where you will learn how to assess, protect and heal abdominal separation and pelvic floor issues.
Welcome back mama <3
Your body and mind have gone through a tremendous transition, so we like to take the first few weeks to reconnect them before you jump back into your fitness routine. Recovery is the first step to you making a full recovery, returning to your optimal state of functioning and approaching motherhood with the physical strength and peace of mind it requires.

You'll also have the space to connect with other new moms where you can exchange advice and ask questions that often accompany recovery — whether IRL or online.
*It's not a requirement but we recommend all new and returning clients that are post-pregnancy take one Recovery before entering into the Postpartum Signature class. No medical clearance is necessary. This class focuses on information.
Postpartum Express + Signature*
10 to 45 minutes of high intensity and high impact cardio-strength exercises.
Because you want to thrive, not just survive.
This class will make you break a serious sweat while increasing your strength and rebuilding your core from the inside out post-pregnancy. We will remind you of how to protect your core and pelvic floor (cue the Pump & Kegel) as we begin to integrate high intensity and high impact exercises back into your fitness regime. Expect burpees, jumping jacks and focused core work.
*You must have clearance from your healthcare provider to begin exercising again.