We got to the bottom of some of your top 3 burning questions about massage during pregnancy with Hartje Andresen.
We hope you'll join us for a special Partner Touch workshop + mocktail hour with Hartje on Valentines Day at FPC!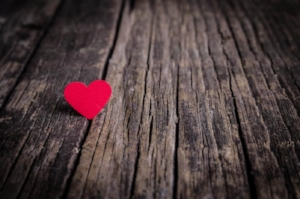 What are some of the benefits of massage during pregnancy?
Massage can be very beneficial in pregnancy, relieving anxiety, muscle aches, and tension, improve circulation, reduce swelling and leave the mom-to-be feeling relaxed and rejuvenated. Receiving a massage from the partner can strengthen the bond between the parents-to-be and provide intimacy and comfort during a time where the woman might not always feel at her most attractive or comfortable in her own body.
Is it safe to let my partner massage me during pregnancy?
There is no harm in your partner performing very simple, gentle massage techniques. It is not only beneficial for the mom and a special bonding time for the couple, but it can also help the partner feel more involved – they often feel helpless when they see the mom-to-be in discomfort, and are not sure how to show support, how to help, or how to provide relief and comfort.
A lot of Women are concerned about possible pressure points that can "induce labor", is this something to worry about?
Simply put there is no "eject" button for the baby anywhere on the body (it would be great if there was!) The acupressure points that are thought to help with labor and delivery would have to be worked on very intensely, with a lot of pressure, and for a long time. They can easily be avoided, and massaging the areas with soft, gentle strokes and open palms even by an un-trained partner would not cause any harm to the baby.