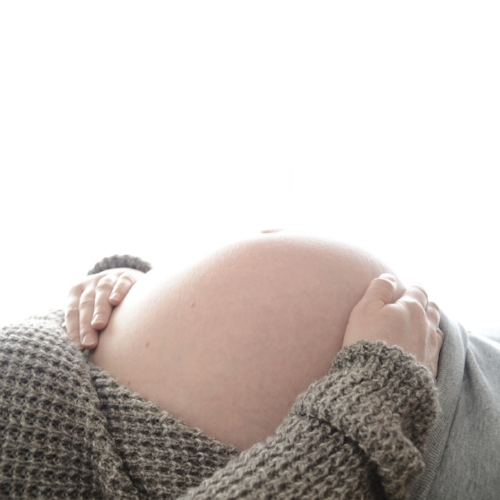 The Myth:
A woman can not lie on her back during pregnancy.
Why this myth exists
There is a risk of the depression of the vena cava (a large vein carrying deoxygenated blood to the heart) by the weight of the placenta, uterus and baby while on your back during your 2nd and 3rd trimesters.
FPC's answer:
In a healthy pregnancy, lying on your back for a short period of time, for example, the completion of one exercise, isn't likely to have any repercussions. In general, we usually don't put women on their backs during our workouts, but sometimes we may. (For example, pelvic tilts are a great way to release lower back tension!) Your body will let you know long before you are at risk. If you feel faint, lightheaded, nauseous, dizzy, or short of breath, move yourself off your back and on to your side. Once you adjust your position, the symptoms will resolve with no harm to you or your baby.
.