The entire team at FPC are total food lovers and we are always exploring the neighborhood for new places to satisfy our cravings. Here are our current list of favorite lunch spots in SoHo.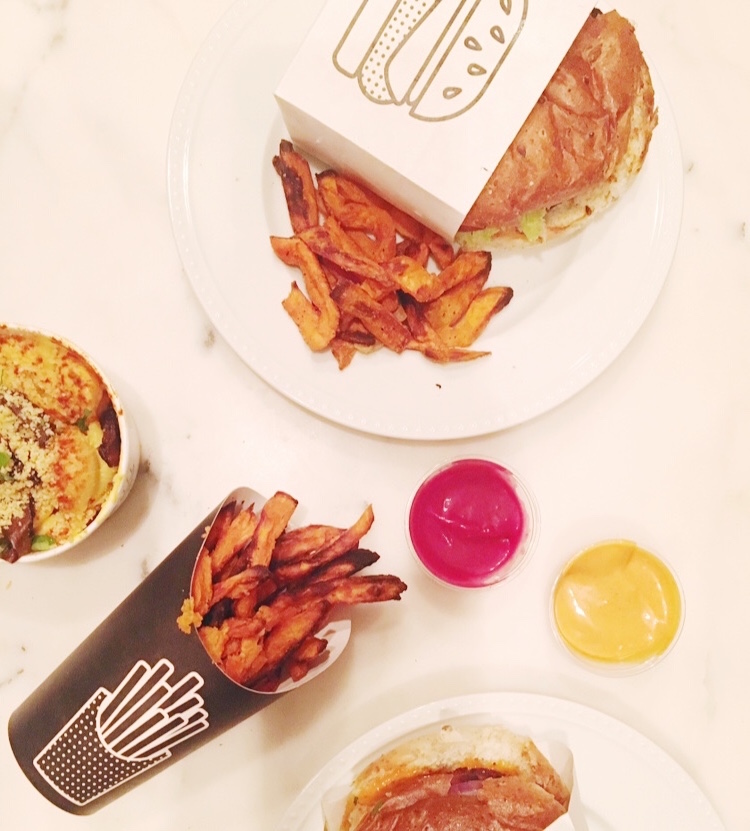 By Chloe at 240 Lafayette Street has the BEST vegan fast food. We order the guac burger, sweet potato fries and quinoa taco salad on the regular. Make sure you try their vegan ice cream too while you are there.
At Dr Smood on 470 Broome Street you will find things like Wild Caught Salmon sandwiches on their performance bread, vegan greek salads (with cashew feta cheese), green juices, and turmeric lattes. Do not leave without trying their store-made cashew milk in your drink of choice.
If you are in the mood for traditional deli food but still want to keep it semi-healthy go to The Butcher's Daughter on Kenmare Street. Not a day goes by without us thinking about their vegan deli-style Reuben or vegan grilled cheese. If you want something to grab and go we recommend their Brass Monkey smoothie; Heaven in a cup!
Last but probably the most frequently visited by the FPC team is DIG INN on Prince Street. They feature healthy, hot lunch bowls served with your choice of ingredients (vegan, vegetarian, and carnivores can all mingle together here). Our go to bowl is made with Classic Brown Rice, Broccoli Three Ways w/ Sesame Crunch, Roasted Kale w/ Acorn Squash and Wild Alaskan Salmon. While you are there you have to stop at the Matchabar for the most insanely delicious rosewater matcha latte.